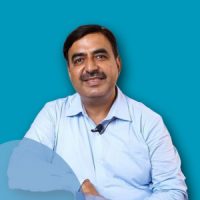 Prashant Kapur
BUSINESS CONSULTANT
A Passionate Leader with more than two decades of experience into strategic thinking, mobile wallet, E-commerce, organised retail, sales and distribution, Digital Payments.
He is a value-driven person, who takes pride in ownership, building teams for success, understanding and integrating humane aspects of customer and people's profile.
As a change leader, he has created physical distribution retail banking outlets for digital wallets, defined linkages, created merchant tie-ups, promoted money transfer and non-money transfer products through various marketing activities which generated business for the organisation
As a strategic thinker, He has dwelled into a deep understanding of the internal and external environments of business to integrate and channelise sales and profits.
His strong experience in setting up the error-proof processes and sales distribution is helping Skilling You to make a value-based and process-driven organization.