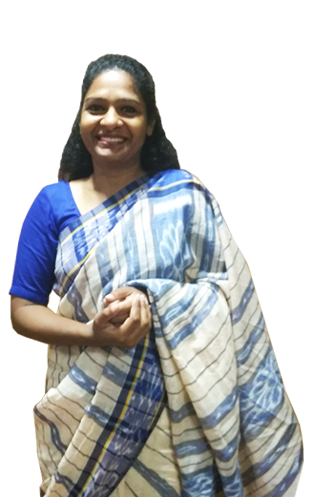 Daisy Varun
Facilitator, counselor, coach and therapist.
Daisy Varun is an experienced trainer with twenty-three years of experience in Manpower Consulting, Creative Content Writing, BPO Operations, Client Relationship Management and Training, includes over sixteen years in strategic planning, skillbased training and leadership development across verticals in ITES, Telecom, Banking, Retail, Consulting, Automobile and Power Sector. Daisy has successfully facilitated inbound and outbound Learning for thousand of professionals and coached many individuals to aspire, acquire and achieve.She has an in-depth operational understanding and hands-on training experience. She possesses excellent interpersonal communication and administrative skills with proven abilities in team management, customer relationship management and operations.
Training Objectives
So many academic goals that we expect you to achieve
WHAT INDUSTRY LEADER SAYS
How real people said about Skilling you.

Amitabh Saxena
Founder & CEO Anexas Denmark
" This is the innovative initiative led by a youngster for the youth of the country, who are in so much need for the skills, especially for the future.   Obviously, the past skills are not going to help anymore and I am happy to see the youngster could visualize this and have come out in the form Skilling You. "

Sharad Vivek Sagar
Founder & CEO dexterity Global , Forbes 30 under 30
"The young and the skilled can change a nation. With a population 65% young, we're halfway there. With a population better skilled, we can go all the way. Skilling You is an important first step in that direction."

Gurmeet Kaur
Risk professional and globally certified trainer
"This is a great initiative at "Skilling You", which will ensure that the Postgraduate students are better employable. This initiative will create WIN-WIN situation for both the Employer and the Employee.All the very best to "Skilling You" in their endeavor to make the "Campus to Corporate" Journey for our youngsters a success."

Dhiraj Agrawal
CEO & Sr V.P(TW business) at Manappuram Finance Ltd
A skilled employee is the strength of every organization. A skillful employee brings business and support in achieving organizational goals objectively."Skilling You" is doing a marvelous job by creating an Eco-system of Skilled Workforce in India