Top 5 Mistakes during the Interview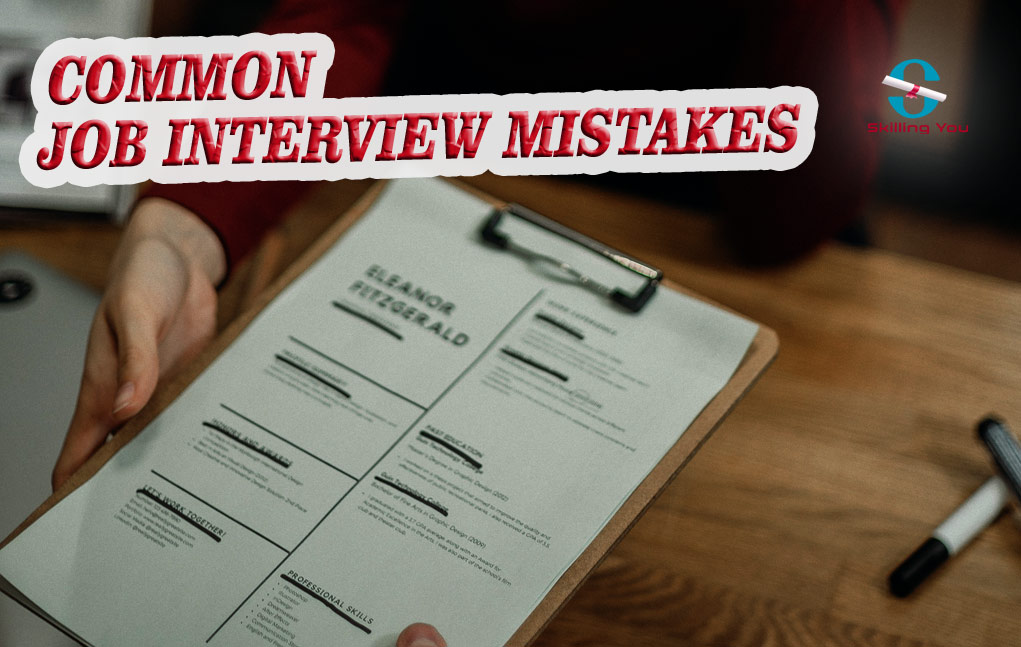 The interview has always been one of the most important aspects of everybody's life which almost everybody has to face it at some point in life. Somebody has to give it for an internship or for a job. Otherwise one has to give it when he/she is changing a job. It's one of the crucial things on which a lot of things depend. It decides whether the person has the capabilities for the job or not.
It can turn out to be a life-changing moment too. So this can make anybody nervous naturally. But there are many mistakes which people commit during the time of the interview. Here we are to discuss the top 5 mistakes which many people commit during the time of the interview. So here we go:-
Arriving too early or too late:
is one of the most primary mistakes which many of us make. Arriving too early can irritate the person who is arriving. Yes for sure, it is good to arrive early. But sometimes arriving too early can leave a bad impression. Then comes arriving too late, where it surely will make you lose your chance as this can leave an impression of your unpunctuality. And in this busy world, nobody has a time that he/she will wait for you to arrive late and then take the interview.
Being unprepared:
sure, lack of preparation will nobody tolerate as this will leave the wrong impression on the interviewer as this will showcase your lack of knowledge about the purpose for which you are giving the interview. And this also appears out too quickly in front of the interviewers.
The wrong outfit:
common sayings that 'Never judge a book by its cover'. But this saying doesn't apply in the case of the interview. The interviewers surely go upon your outfit. According to them, your outfit speaks a lot about your personality. You need to check up on the type of outfit, about its color and many more things.
Asking the questions with obvious answers:
the mistake may make the interview think about you that don't even know the basic things where you want to work. You should have proper research on the company or the organization where you aspire to work. Almost all the information is available on the website of the company or organization.
Poor body language:
too many theories, it is stated that your how you carry yourself and how you showcase yourself can speak a lot. Your body language can say a lot about you. Having a proper body language in front of an interviewer means too much. And many people fail in doing it.
these were some of the common and most prominent mistakes during the time of the interview which most of us often happens to do mistakenly. So we should be calm and smiling during the interview with the complete knowledge and should keep in mind the small things which can affect our interview. So prepare yourself mentally about such a difficult will affect you a lot.